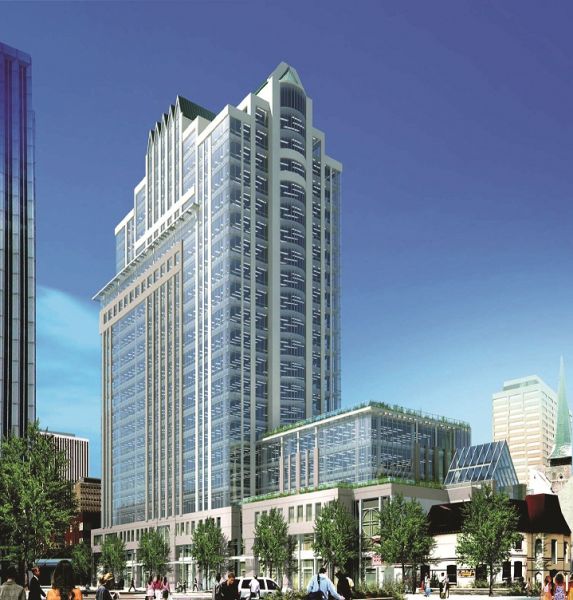 150 Elgin Street — Ottawa, ON
Set in the trendy Elgin Street district, in the heart of downtown Ottawa, this 21-story office tower offers 360,000 square feet of office space ranging in different floor sizes from 13,000 to 26,000 square feet, with two-story penthouse, plus three levels of underground parking. The project contains a heritage component, with the physical incorporation of historic Grant House (a home built in 1875) into the atrium of the development.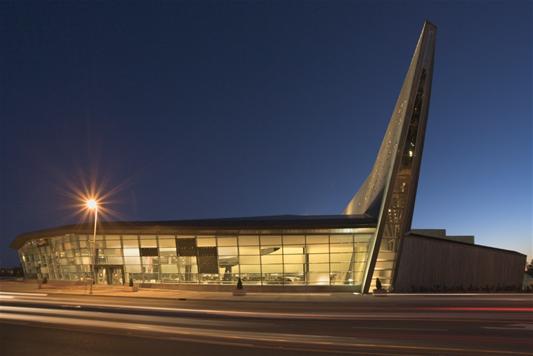 Canadian War Museum — Ottawa, ON
This 440,561 square foot state of the art museum complex shows how war has shaped Canada, and presents the personal, national and international dimensions of our military history. The Canadian War Museum is Canada's national museum of military heritage. This facility houses 45,000 square feet of exhibition space, storage vaults, art prep rooms, offices, meeting rooms, theatre, parking garage and extensive site works.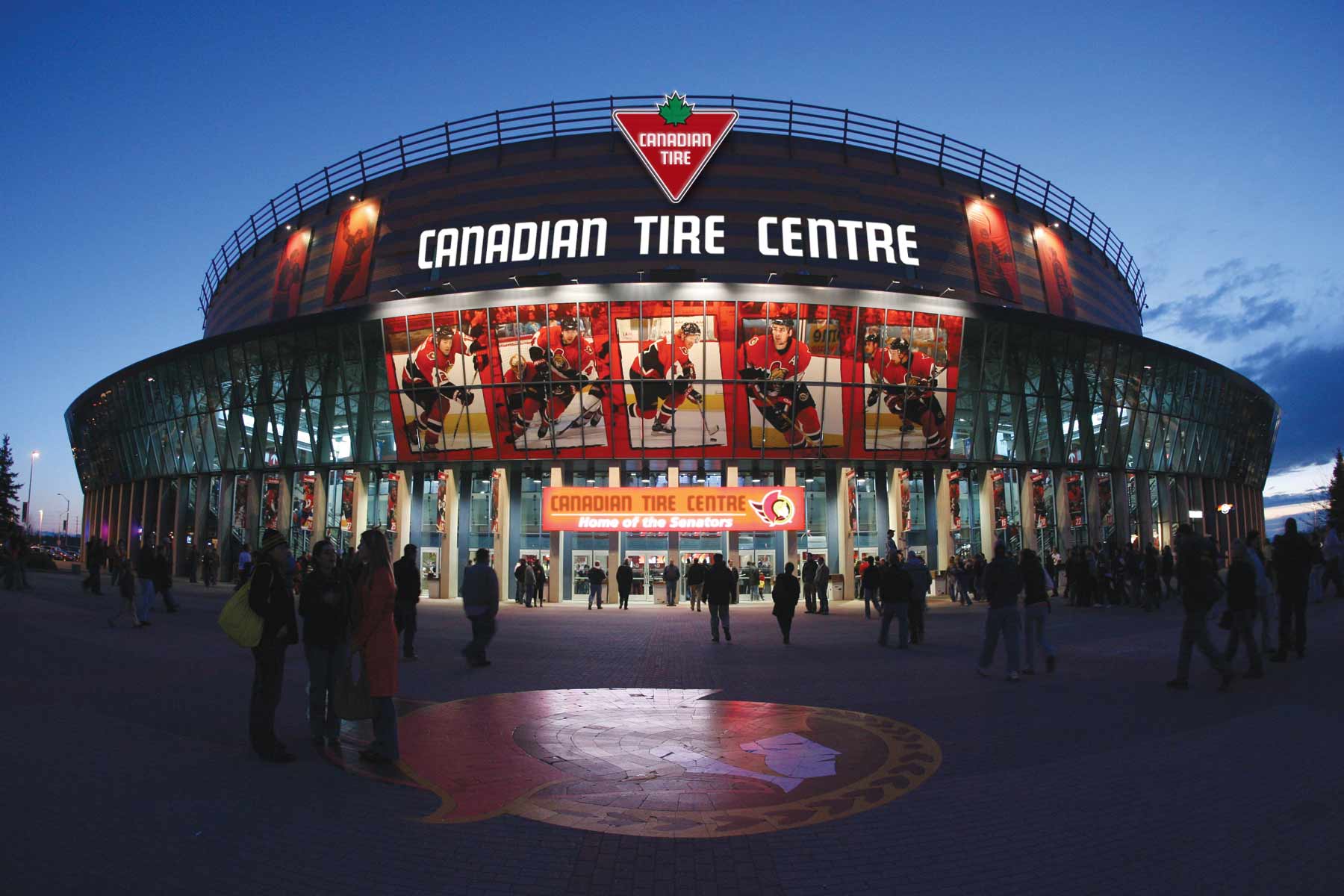 Corel Centre — Ottawa, ON (now Canadian Tire Centre)
This state of the art 630,000 square foot sports and entertainment facility is the largest in the region, featuring 148 executive suites on three levels and with a seating capacity of 18,500. The complex is located on a 98 acre subdivision including 48 acres developed to provide spaces for over 6,500 cars.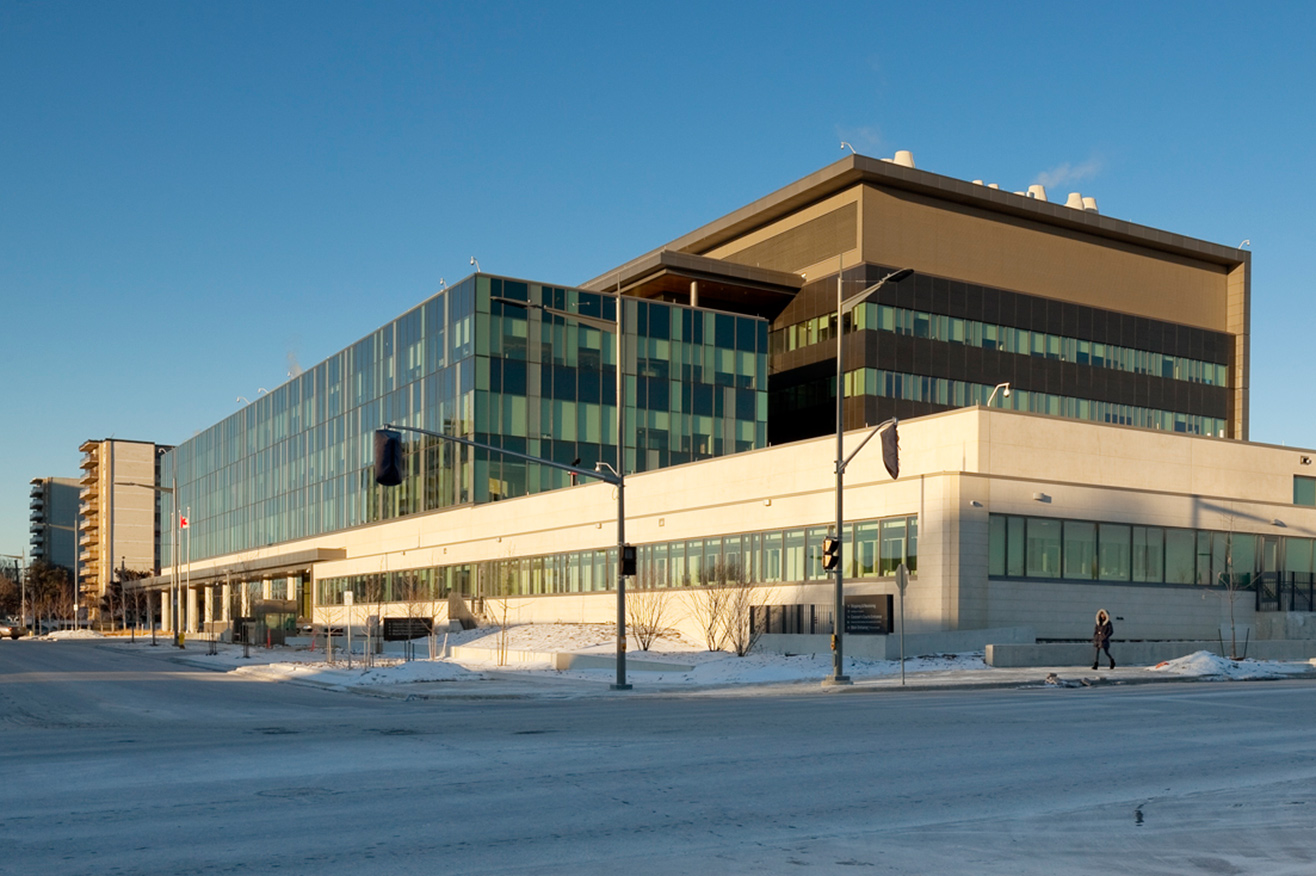 Forensic Services and Coroner's Complex — Toronto, ON

The Forensic Services and Coroner's Complex is located at the Province's Downsview Complex in Toronto. For the first time, the Office of the Chief Coroner, the Ontario Forensic Pathology Service and the Centre of Forensic Sciences will be in the same facility. The 550,000 square feet will accommodate increased capacity for more than 2,500 autopsies and over 15,000 forensic science cases per year. In addition, housing the three agencies on one site will increase construction and operational efficiencies.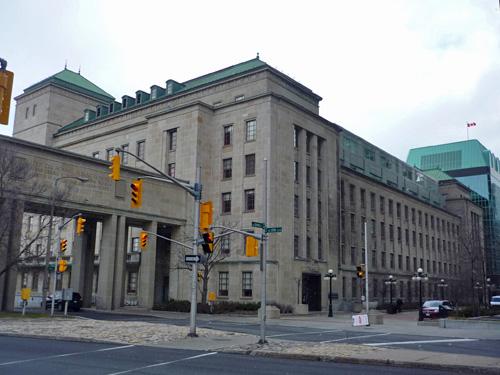 Justice Consolidation Project & St. Andrew's Court — Ottawa, ON

This project consists of the complete interior demolition and renovation of 338,000 square feet of an existing (circa 1953) historic seven-storey (above grade) structure with the addition of 24,500 square feet of new construction for portions of the fifth and sixth floors, as well as new conference rooms at four levels in each of the two atria. Over and above the structural and architectural modifications, the work included the complete replacement of the mechanical and electrical systems in the East Memorial Building as well as data and communication upgrades to the 13-storey (150,000 square feet) St. Andrews Tower.

La Cite Collégiale — Ottawa, ON

The new student residence for La Cite Collégiale in Ottawa east provides a separate community for students to retreat to. In this 4-storey student residence, the central reception and administrative office provides a controlled access point to the 125 suites (253 beds) it accommodates. Also featured on the ground floor is a multi-purpose lounge, common kitchen, group study room, convenience store, laundry room and bicycle storage, in addition to facilities for building services and operations.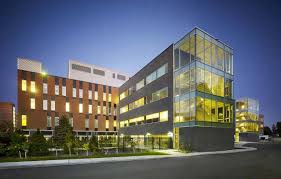 Montfort Hospital — Ottawa, ON
As a result of the redevelopment project that tripled the size of the original 1953 hospital by adding 420,000 square feet of new space and renovating 240,000 square feet of existing space, the new Montfort Hospital now houses 289 acute care beds and has increased its hospital staff from 950 to over 1,500 employees. The new construction consisted of adding two new six storey wings on the west and east sides of the existing hospital, and a new main and emergency entrance at the front.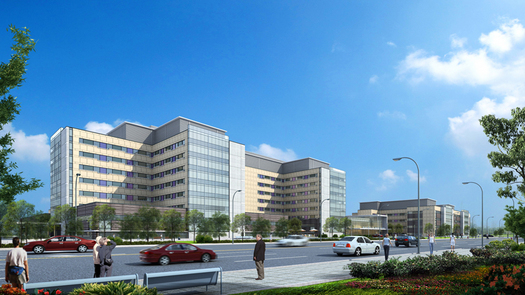 New Oakville Hospital — Oakville, ON
The New Oakville Hospital facility has the capacity for 457 beds. The facility includes three main sections; a 5-storey section for complex continuing care that also houses a number of outpatient programs such as nephrology, including the mechanical penthouse; a 10-storey inpatient tower section containing patient bedrooms, operating theatres, as well as pre and post-operative support functions; and a 4-storey therapeutic and diagnostic imaging section that houses emergency care, diagnostic imaging, ambulatory clinics, maternal/child services, adult mental health and penthouse. A fourth section serves as the 2-storey, main hospital entrance and connects the rehabilitation block to the inpatient tower block.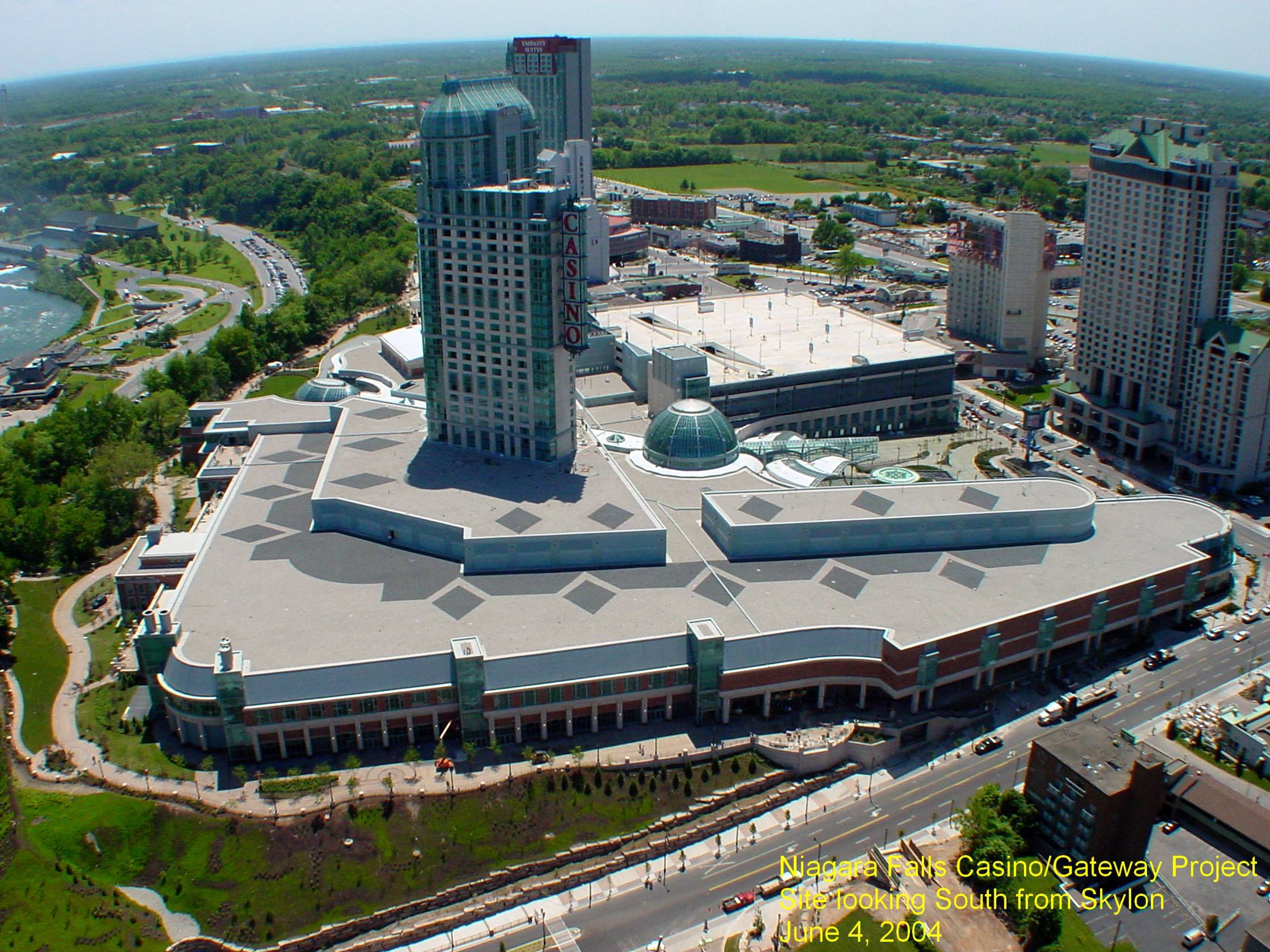 Niagara Falls Casino — Niagara Falls, ON
Located on an eight-hectare site overlooking the Horseshoe Falls, The Niagara Falls Casino and Resort is one of the largest capital projects constructed in Ontario, Canada and world-class tourism attraction that was a true measure of team work in construction with the fourth largest gaming floor in North America, meeting rooms, exhibition, retail spaces and 1,500 seat theatre required extensive coordination.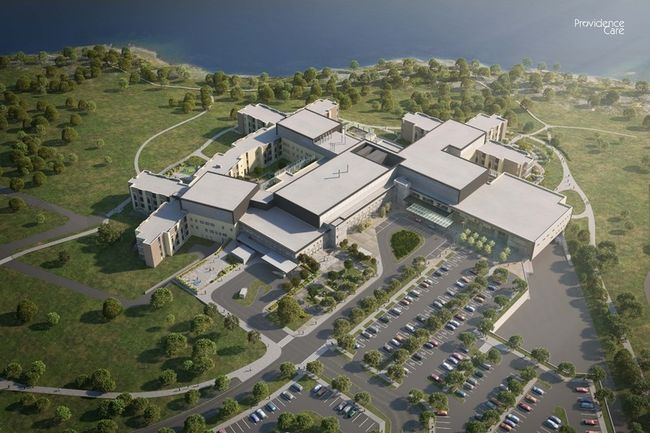 Providence Care Hospital — Kingston, ON
The Providence Care Hospital will consolidate the services currently provided at Providence Care St. Mary's of the Lake Hospital (Physical Medicine and Rehabilitation, Complex Continuing Care, Palliative Care, Geriatric Medicine) and Mental Health Services (Specialized Mental Health and Forensics) sites. This 270-bed state-of-the-art care environment for patients and clients and a modern, improved work environment for physicians, staff and volunteers.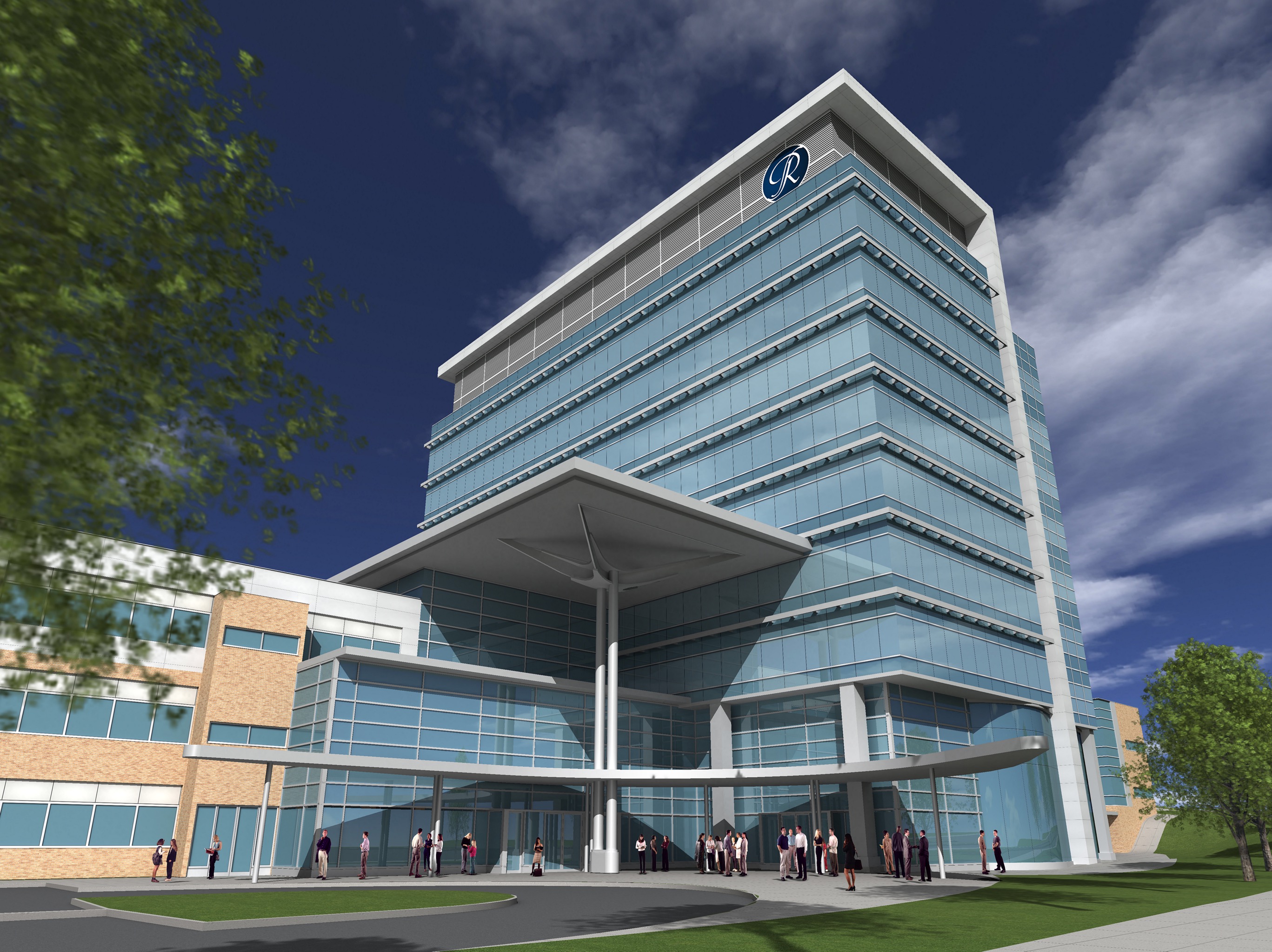 Royal Ottawa Hospital — Ottawa, ON
This new mental health facility replaces buildings from the early 1900's with a 2 storey (plus 1 lower level) 200 bed in-patient care unit, a 3 storey out-patient wing and a 7 storey research and administration tower, totaling 400,000 square feet The structure involves cast-in-place concrete, masonry cladding and curtain wall with state-of-the-art wireless communications and security systems.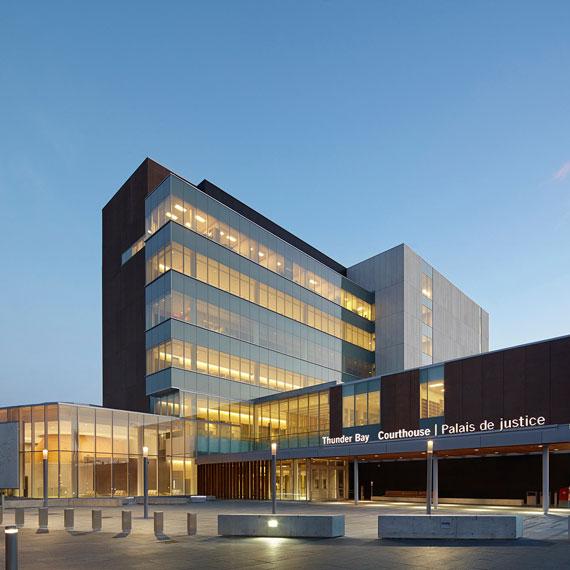 Thunder Bay Consolidated Courthouse — Thunder Bay, ON

The project consolidates Thunder Bay's two existing courthouses: the courts of the Superior Court of Justice and the courts of the Ontario Court of Justice. Located in Thunder Bay's downtown south core, the new courthouse consisting of 265,000 square foot will improve access to justice in the area by consolidating the services of the existing courthouses within one modern facility, increasing the number of courtrooms available, improving health and safety standards, and providing better public access and security.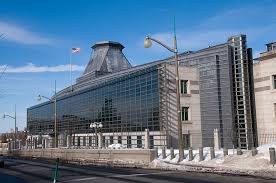 United States Embassy — Ottawa, ON
Univex Group of Companies was selected to develop the New United States Embassy Administrative Headquarters for Canada. This High security administration embassy for the American Ambassador to Canada. Approximately 300,000 square feet of Class 'A' plus office space, meeting rooms, boardrooms, public service areas and parking.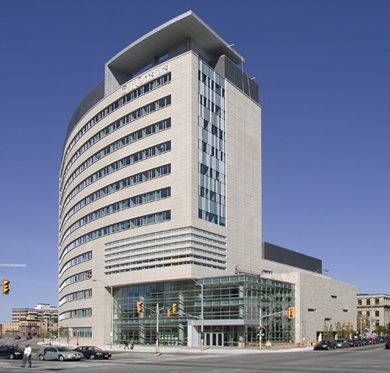 University of Ottawa (Desmarais Building) — Ottawa, ON
Located in the heart of Ottawa, this 300,000 square foot building houses the School of Management, the Centre on Governance, the School of Political Studies, and the Department of Economics. The twelve-storey, 76.2 million-dollar building is designed to allow for efficient and relatively inexpensive expansion. Included are several large lecture halls study and lounging areas, a splendid main lobby with a bright atrium as well as a café and a major heated transit station.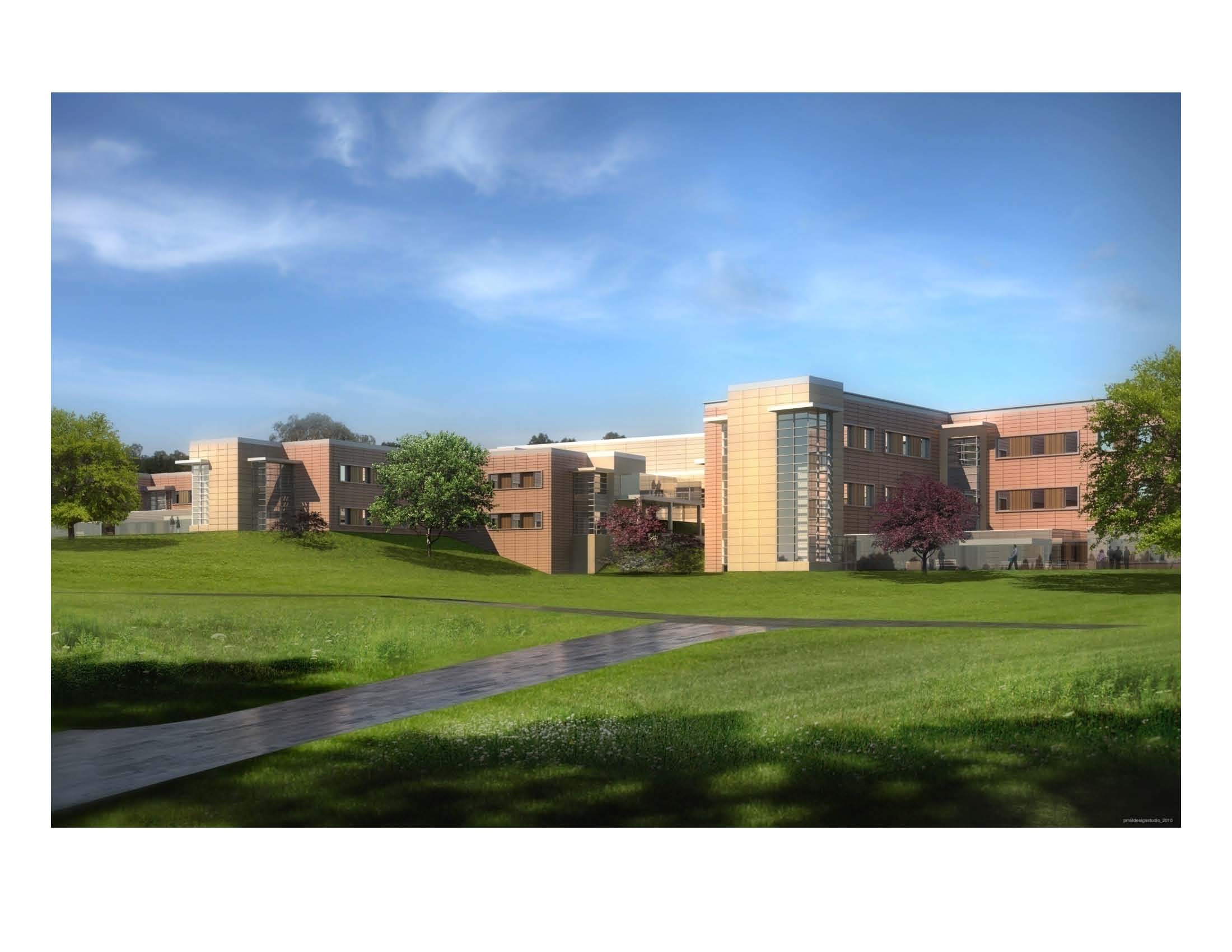 Waypoint Mental Health Centre — Penetanguishene, ON
Waypoint Centre for Mental Health Care is a 350,000 square foot, 312-bed psychiatric hospital located on Georgian Bay in the town Penetanguishene, approximately 150 km northwest of Toronto. The facility provides an extensive range of both acute and longer-term psychiatric inpatient and outpatient services to all of Simcoe County, which is part of Dufferin County and the southern portion of Muskoka/Parry Sound. In addition, MHCP provides Ontario's only maximum security forensic hospital for clients served by both the mental health and justice systems.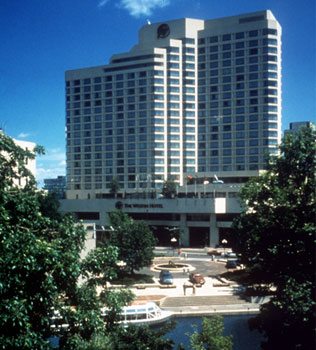 Westin Hotel — Ottawa, ON
Experience the essence of renewal and tranquility in the nation's capital. Located in the heart of the city, The Westin Ottawa is the destination for business and leisure guests alike. Complementing the Westins ambience are its indoor walkways to both the Rideau Centre Shopping Mall and Ottawa Congress Centre. The Westin Ottawa provides guests with a state-of-the-art fitness facility boasting a spectacular view of the capital via floor-to-ceiling windows and a heated, indoor salt water pool. The Westin Ottawa has 495 spacious guest rooms and suites.